They finally upgraded our Macs to 10.4.x from 10.3-something, and I can't stop playing with my widgets. This dashboard thing is probably the single-most important upgrade in Mac history. Look at these awesome tools: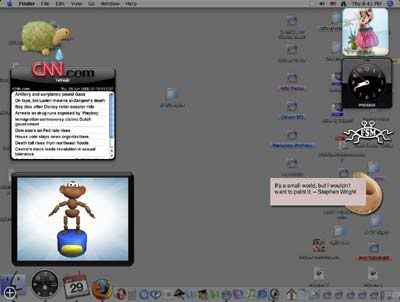 Clicky for the full-size version
.
So far I have my Chia turtle, CNN headlines, my monkey, my hula girl, my Flying Spaghetti Monster emblem, and my fortune cookie. Everything I need to get through a busy work day.

Awesome.